Voyages of destiny... or perhaps not!
Mixing Traditions and sharing Recipe in our family.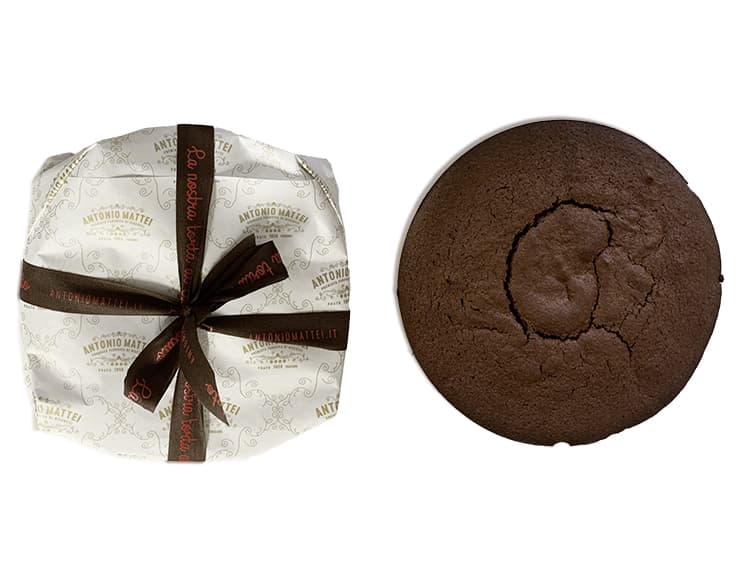 Our lives intertwine in a not-so-random way, our encounters create new life possibilities, new adventures, new projects. Need an example?

Our father Paolo did his military service in Naples as a university officer cadet during 1942/43. One day while on leave, he went to Pozzuoli to visit a sister of a tenant that our grandfather Ernesto had in the building above the biscuit factory in Prato. It was on that occasion that he first saw Maria Laura Novelli, our future mother. A few years later they met again and began to write to each other, they eventually got married on 22nd January 1953 in Pozzuoli.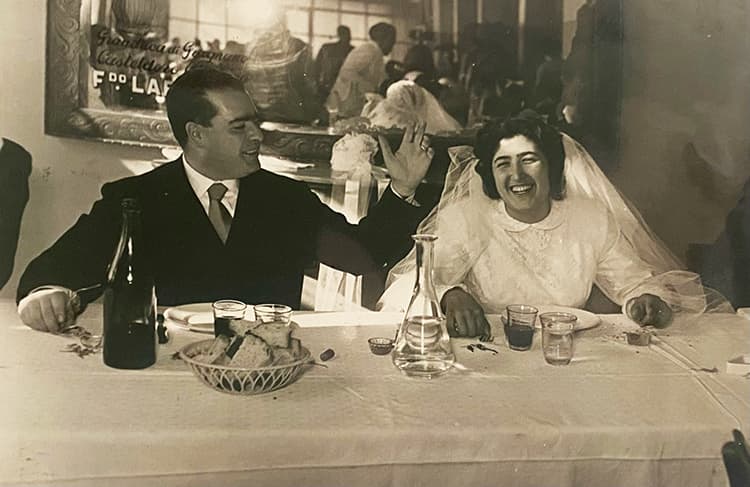 Do you want to hear something amusing? Our Grandfather mentions it in the biscuit factory inventory as a new "purchase"!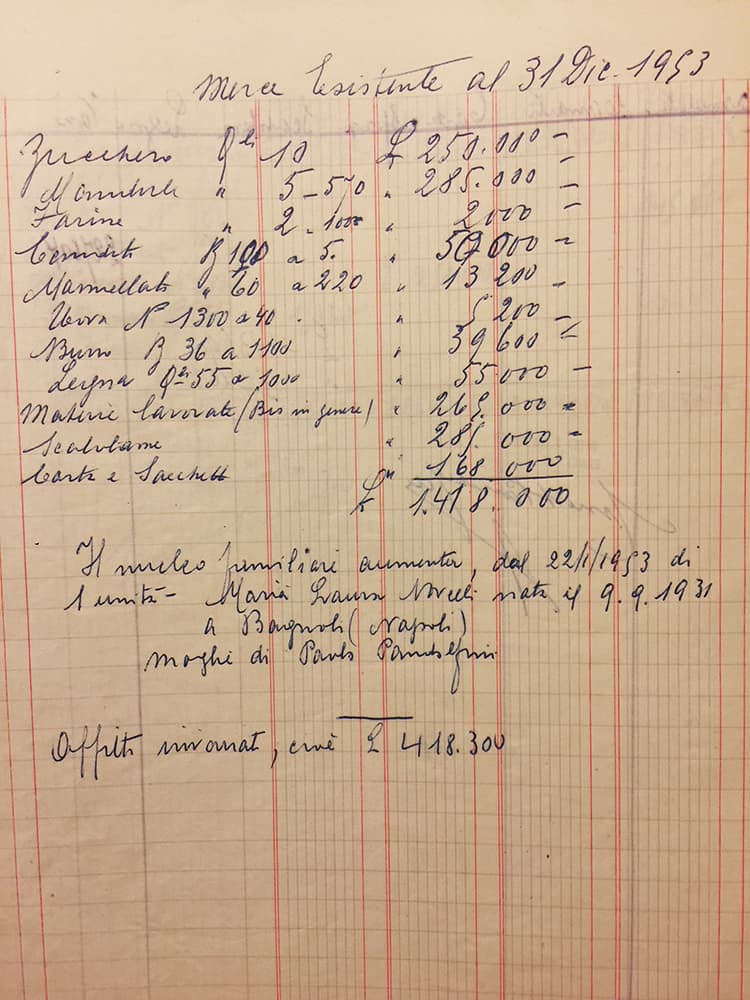 When she moved to Prato (very young), she and our father lived above the biscuit factory. There, she learned the uses, customs, and recipes of the Prato cuisine from our grandmother Gisella; she was well loved by all the neighbours due to her simple ways and her infectious smile. Meanwhile, she has also always kept her connections with relatives and with Neapolitan traditions and cuisine alive (just like us siblings too!). We have inherited from her the love for conviviality, hospitality, the importance of the family, the beauty of being together, and the passion for homemade cooking.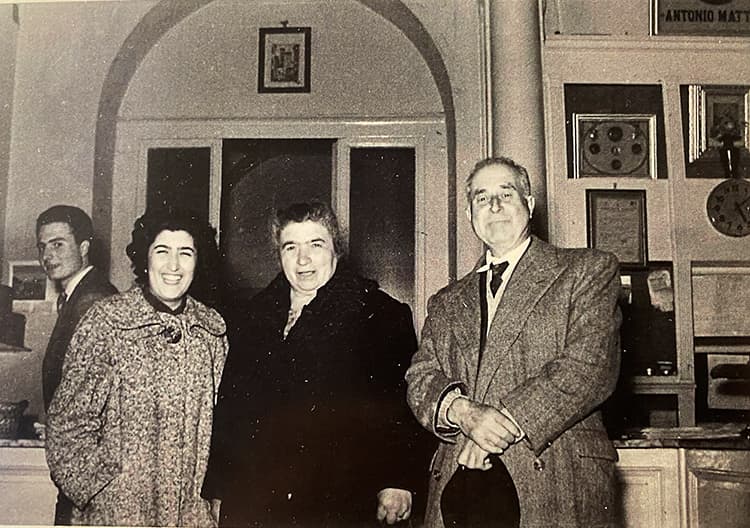 This is where the idea for the new Antonio Mattei biscuit factory recipe comes from, on sale from 8 September 2023: the Chocolate Cake.

It is a delicious "reinterpretation" of the Caprese cake; the original recipe we started with is also a legacy from the Neapolitan side of our family! In fact, it comes directly from the recipe book of Aunt Sandra, our mother's sister-in-law. For a few months now my brother Francesco and his son Pablo have been working on measurements and production processes to bring this wonderful Neapolitan recipe to life in our shops. Just like the biscuit factory, it is part our family's history!