Let's get ready and go
During July why don't we try to change our viewpoint and look at the mainland from the sea...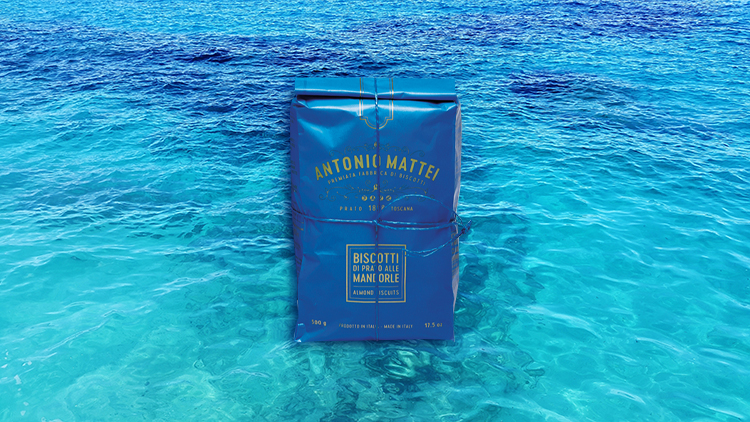 8th July is the day dedicated to the Mediterranean Sea, the term Mediterranean comes from the Latin word mediterraneus, which means 'in the middle of the lands'. The ancient Romans called it Mare nostrum, meaning "our sea" and as a matter of fact, the Roman conquest touched all the regions facing the Mediterranean.
We have created an imaginary journey immersed in the blue of the Mediterranean Sea (Blue being our favourite colour!) maybe carried by the wind... on a sailing boat. For this first period of the summer ... we have chosen for you some travel destinations that overlook this sea ... some more well-known, some a little less.
Journey time seven/nine days (or… 30 minutes).
First hypothesis necessities required:

1 sailing boat, a captain.
Clothing: 1 swimsuit, towels, comfortable clothes, 1 windbreaker.
And in the Galley ... a few packets of biscuits for evening nibbles!

In the second case necessities required: a sofa, a computer and a pack of biscuits.

THE JOURNEY BEGINS
The first leg We set sail from Greece, precisely from the beautiful island of Crete after admiring Xania, an ancient Venetian colony at the time of the maritime republics (travel coordinates 35° 31,60 N 24° 02.10 EST)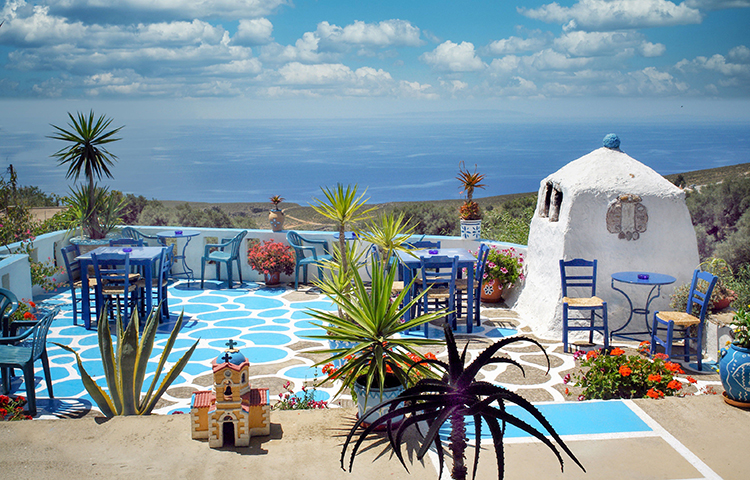 Then we unfurl the sails and head towards the African coast (we head for 306° per 18 Mn AKRI Spathi 500 M N) to visit Leptis Magna and Sabratha, some of the best preserved Roman and Byzantine cities which are both UNESCO World Heritage Sites. (342°)
Our itinerary includes a second stop in Sicily in the little-known but delightful town of Petrosino, where you should try an excellent Marsala, which we would like to remind you... goes perfectly with our biscuits (as A. Soffici reminds us: "in order not to confuse us, they put the customary tin tray painted with flowers on the table, on the tray went a bottle of Marsala or Vinsanto and the usual plate of biscuits from Mattonella, the famous Prato specialty..." ).

(We head for 296°) Or, if you don't fear long sailing, you can head directly to Sardinia, precisely to the Island of San Pietro and visit Carloforte, one of the most beautiful villages in Italy!
Departure hours... expected arrival hours.

Then continue towards Spain to stop in Barcelona where, in addition to the beautiful architecture of Gaudì, we recommend a tour of the narrow streets of the old city and the Boqueria market, where you can find all the best local and international cuisine. (travel coordinates 51°)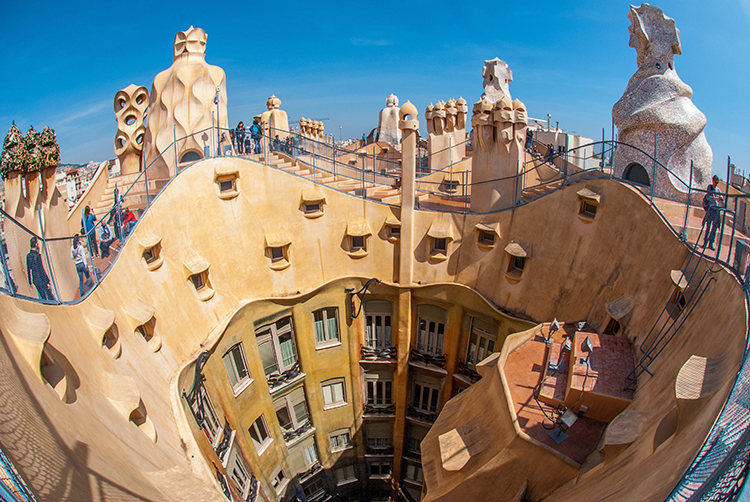 As a destination on the French coast, we have chosen Cagnes-sur-Mer, a small jewel on the French Riviera. Here we advise you to visit the historic centre perched on the castle hill and the Renoir Museum which is also the last residence of the impressionist artist. The part adjacent to the port, Cros de Cagnes, is also very characteristic with its colourful houses and open-air markets, but not recommended in the months of July and August.

(106° NE 54° Imperia then 45° NE Genova. 40 MN Portofino. We head for SE 134° Livorno)
Coast along Liguria before arriving in Tuscany. Here ends our journey immersed in the beautiful blue of the Mediterranean ...... which continues with the blue of the Mattei bags!

We look forward to seeing you in our shops in Prato and Florence which will be open until August 5th (you can check our opening hours HERE). If on the other hand you prefer to make this trip comfortably lying on your comfortable sofa… first order our biscuits in our online shop HERE and do so by munching on our biscuits which will arrive in a few days directly to your home!

Letizia Pandolfini