The "salami" using Antonio Mattei biscuits with dark chocolate
A recipe for adults and children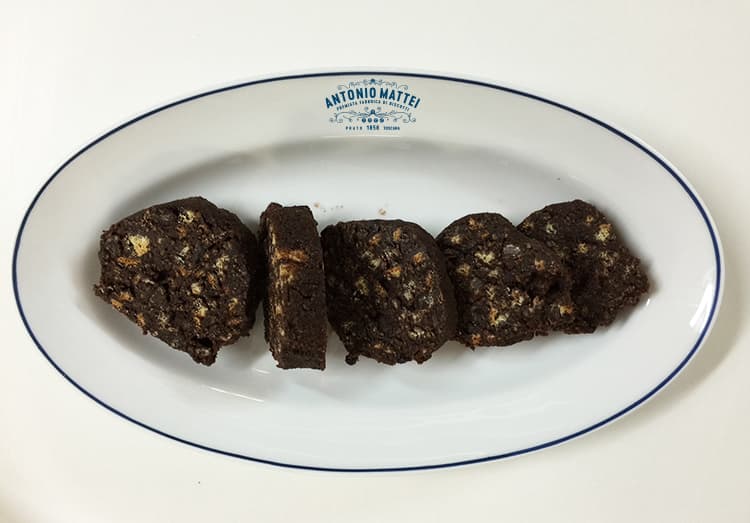 We dedicate the "Viking" salami recipe to our young and sweet toothed customers, it comes directly from the handbook of Granny Goose, which some of you surely know well! When we were little, we Pandolfini sisters had fun making it together with our mother, it is such an easy recipe, that children can also make it on their own, with a minimum of supervision and is suitable for the winter and Carnival period!
At the time our Biscottificio still hadn't started producing the chocolate variant of the Biscotti di Prato (or cantucci for most of you), so the classic almond biscuits by Antonio Mattei were used. Today, however, to make our salami even more delicious, there are biscuits with dark chocolate... because we can't get enough of this ingredient!
First of all, get yourself the necessities:
200g Antonio Mattei biscuits with dark chocolate
2 egg yolks
2 tablespoons of sugar
2 tablespoons of unsweetened cocoa powder
150 g butter a shot of Curaçao (not necessary if you don't like liqueur).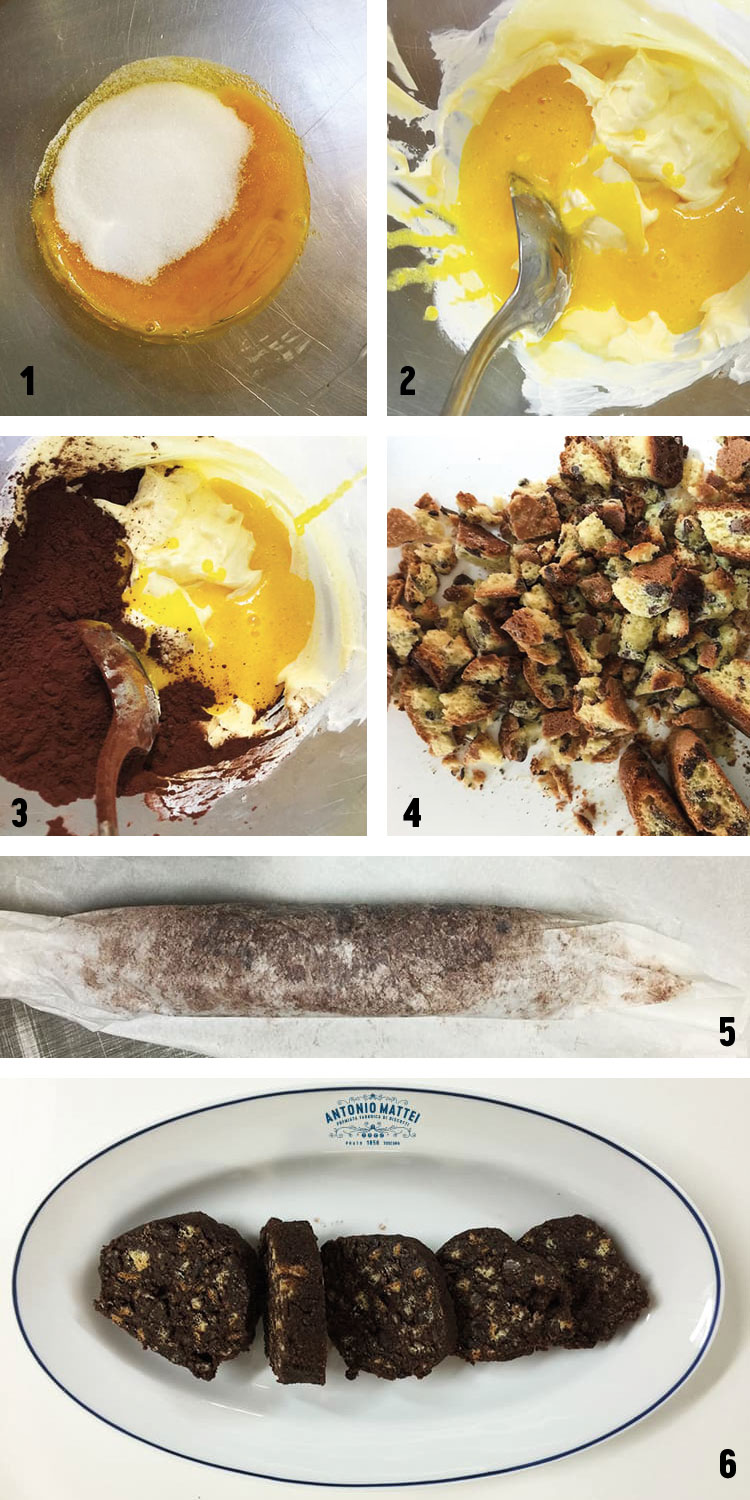 Method:
Mix the egg yolks well with the sugar (photo 1) Melt the butter in a bain-marie and then add it to the egg yolks and sugar (photo 2). Add the cocoa (and the curaçao) to the mixture ensuring everything is mixed very well (Photo 3). Then add the Mattei Biscuits that you have previously crushed and crumbled into small pieces (photos 4). Mix everything and finally lay the mixture on a nice sheet of parchment paper (photo 5), turn the paper wrapping the dough, giving it the shape of a salami and squeezing the paper at both ends. Put the "salami" in the fridge until it hardens (at least 2 hours). After that, remove it from the fridge, take it out of the paper and slice it (photos 6).

At this point we just have to wish you... BUON APPETITO!