"Prato Biscuits - A sensory exhibition" at the Antonio Mattei Museum Shop in Florence
Until 2nd August, open every day except Mondays, from 11:00 to 18:30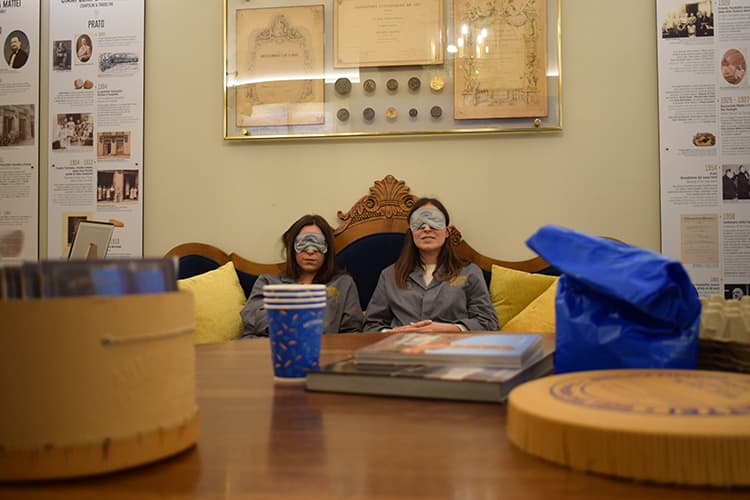 Reservations are required to avoid disappointment and to guarantee the best experience. Please get in touch through the following contacts: tel: 0550136203 - firenze@antoniomattei.it
How many things do we miss because we are used to exploring and understanding the world only through our eyes? We invite you to visit the Antonio Mattei Museum Shop in via Porta Rossa in Florence for a sensory exhibition that awakens your senses. To enjoy the small exhibition in the Museo Bottega, learning to use all your senses is imperative, the purpose of the exhibition is to immerse visitors in the laboratory of the Antonio Mattei biscuit factory.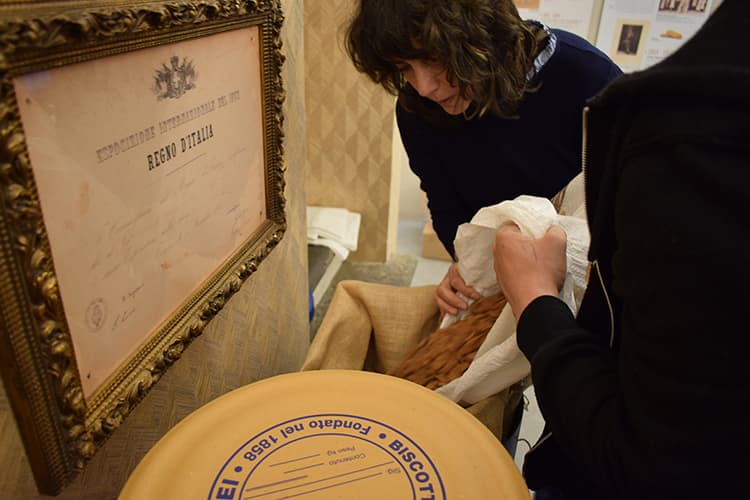 What will you do during the visit? You will hear noises from production, touch the raw materials, observe the photos and the ancient utensils from the trade, read the history about the biscuit factory, inhale and smile at the scent of the biscuits and taste the Prato almond biscuits. It's a way of making the visitors feel at home. Because if there is a memory, a scent or a photo, they will discover it.
An exhibition "in every sense". Suitable for even the little ones to visit.

Hearing? Sitting comfortably on the sofa, you will be able to listen to the sounds of the Mattei factory: kneaders turning, trays coming out of the oven, the deafening noise of the cookie cutter, hands tying the bags.

Touch? Visitors are invited to touch the ingredients with disposable gloves, dipping their hands to feel the various consistencies: The hardness and roughness of the almonds, the softness of the flour, the tickling sensation that sugar gives you, the real smooth surface of the eggs.

Sight? Just look around and observe: belt mixer, old production tools, blue bags and boxes through their evolution. And furthermore, you can have fun reading about the history of the Mattei Biscuit Factory on the display panels hanging on the walls and peeping through the photos in the family living room.

Smell? Just close your eyes and breath in: the smell of the biscuit loaves fresh out of the oven, ready to be cut, it is so invigorating!

Taste? Try the Prato Almond Biscuits paying attention to the consistency, flavour and the aftertaste, choosing the classic pairing with vinsanto or the unusual one with coffee.