Queuing
Anecdotes from the "Bottega"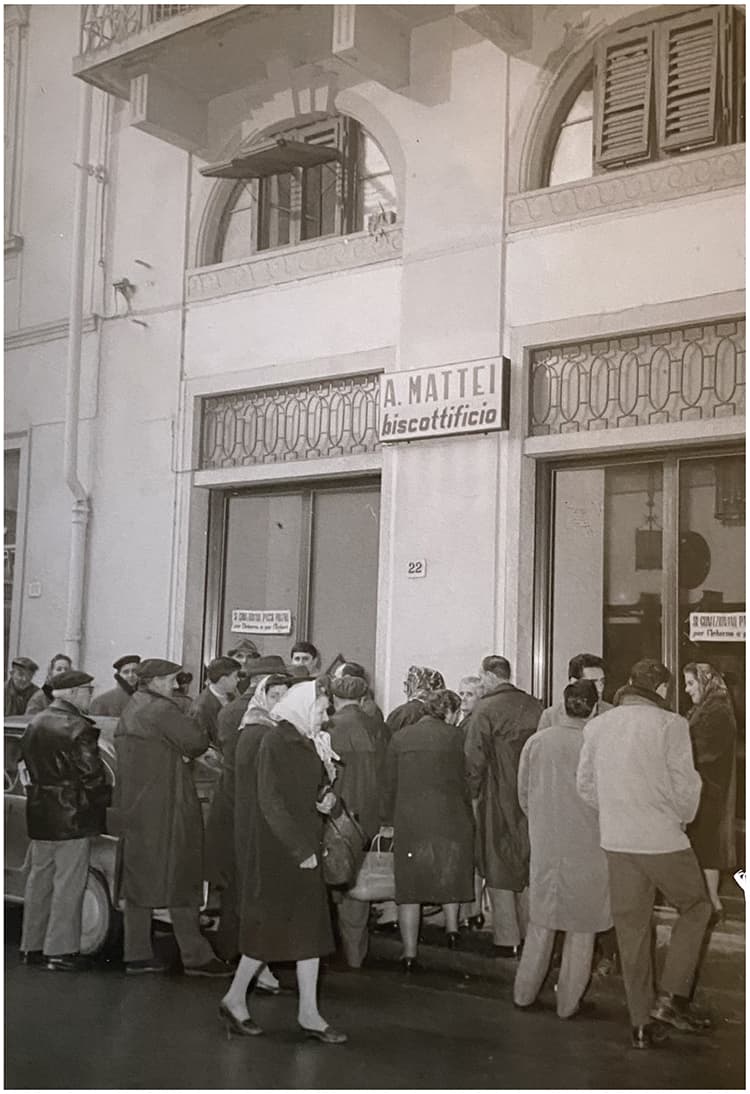 One of our most loyal customers thrilled and flattered us with this statement of his: "It's not Christmas if... I don't queue at Mattonella". (Mattonella is a nickname given to the biscuit factory by the locals) In truth he was being too kind, the days building up to Christmas until a few years ago were absolute "delirium" ... nothing but QUEUES!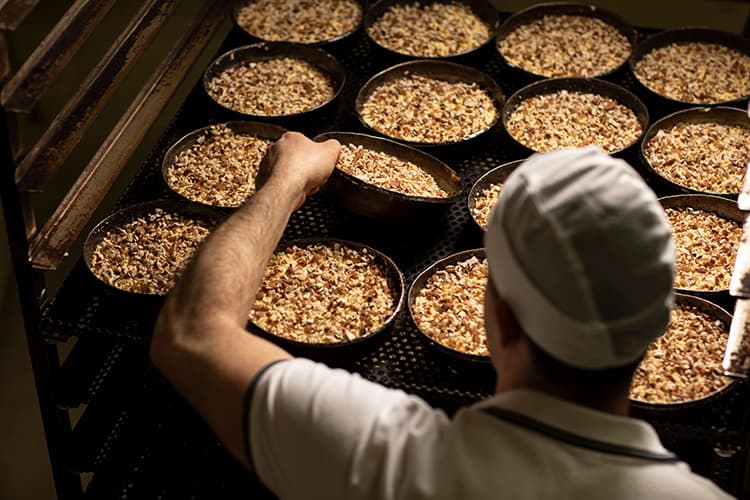 Until about twenty years ago... customers often crowded behind the counter of the shop during the month of December and it was often impossible to understand who had arrived first and as it happened, without meaning to, serve someone else first instead who had jumped in front by being a little cheeky. One day an uproar ensued (the historic shop assistant Lucia tells us) two, three customers started an argument and other voices joined to take their sides suddenly our father took a chair from the office (in the back of the shop) climbed onto it and began to yell "calm down, keep calm, everyone is going to get served!" Lucia still remembers it, because dad (both in terms of character and lack of agility) wasn't really the type to go on these outings!
In the days building up to Christmas there is still a queue from "Mattonella", but there are now the tickets with numbers... not very nice, but functional, I assure you. Don't worry though as we have more staff so we are able to serve customers faster. If there's a queue in the shop nowadays it's usually because customers are waiting for our daily specials to be wrapped.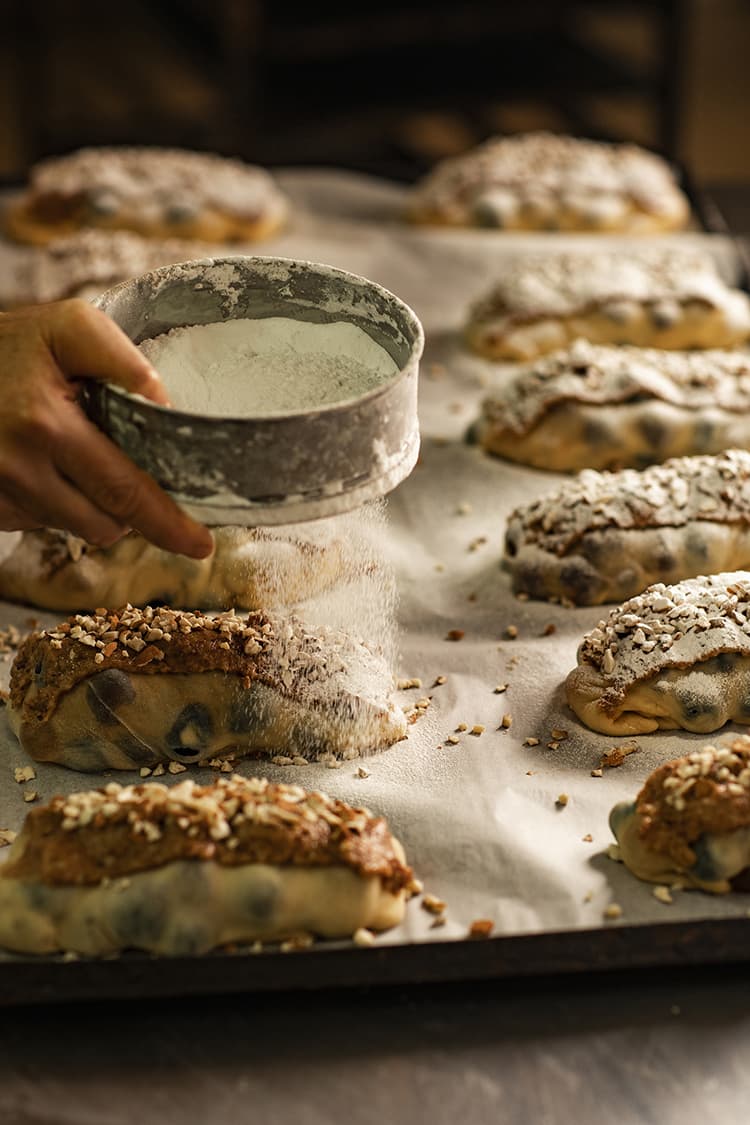 In December, there are two bakes, one in the morning and one in the afternoon; Mantovana cakes and candied loaves cannot be wrapped hot, so you need to be patient after all, we are still an artisan bakery!

For the special opening hours of our stores in December you should check out our contact page by clicking HERE

Letizia Pandolfini