Choosing the right gift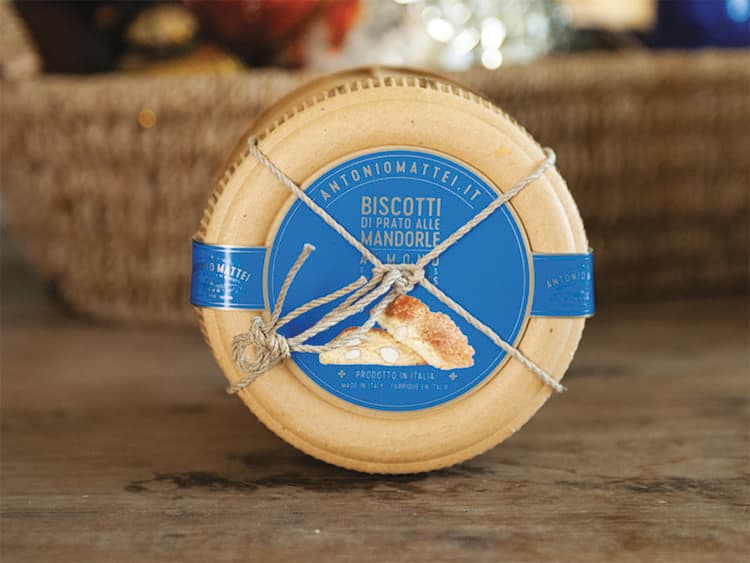 There are different ways of communicating to others how much we care about them; often it is delicate and unexpected attention that strikes them the most, because it makes them feel important, seen and included. Other times, however, we entrust a gift with the task of "saying" something for us.

Antonio Mattei Biscuit Factory has always been a reference point for those who want to give a gift and over the years we have understood that a gift is first of all a message: it can be a means to show appreciation, a way to say how much we love a person, a gesture of kindness or a sign of respect.

The choice of gift is therefore very important, in order not to make mistakes it is useful to know the tastes or needs of the person to whom it is intended, or to know well what we want to share about us.
Antonio Mattei Gift Boxes are dedicated to our loved ones! Each package bears the name of relatives, friends and people we think highly of and have been part of the history of the biscuit factory, for this reason we have tried to enclose within them, together with their favorite products, some details that represent them.

In the article "On Antonio Mattei Gift Packages" we told the story of some people with a blue heart. Today, however, we share with you our personal guide to choosing gifts (not just at Christmas!):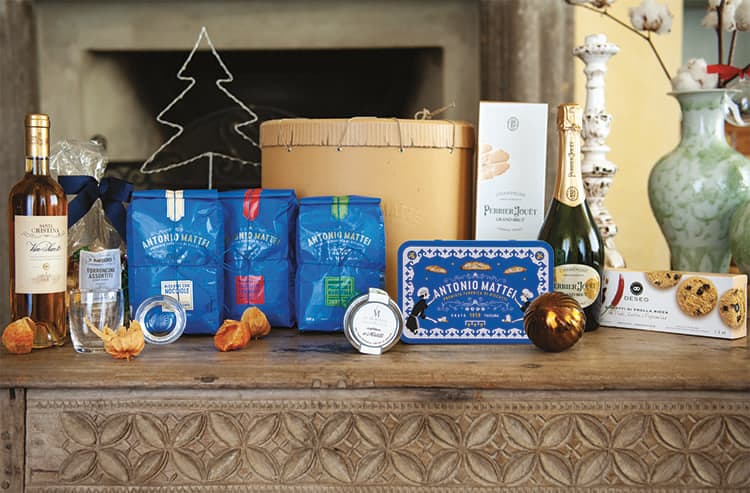 Family-sized gifts

Each to their own biscuit: Pablo is the hatbox that contains all the Prato Biscuit flavors, 4 250g packets, one with Almonds, one with Dark Chocolate, one with Pistachios and Almonds and one with Piedmont IGP Hazelnuts.

Invitation to New Year's Eve dinner: Elisabetta contains all the Prato Biscuit flavors, nougats from Barbero, Santa Cristina Antinori Vin Santo which is accompanied by crystal glasses from Moleria Locchi, plus other delicious products from our Biscotti factory and our partners ... and to celebrate there is PERRIER-JOUËT Champagne!

Christmas in the hut: Marcella contains everything you need for a delicious breakfast and a complete tasting of the 4 Prato Biscuit flavors to enjoy with Muffato and Vin Santo wine.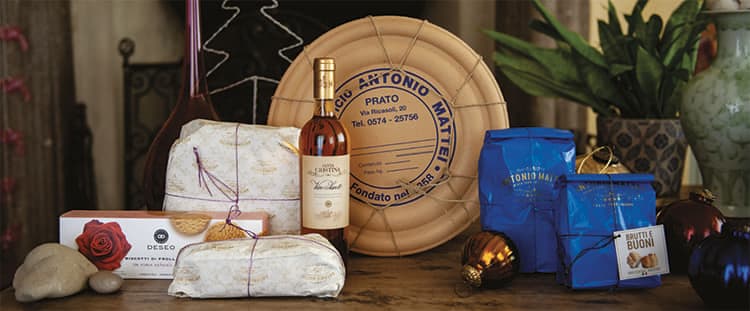 To our Super Grandparents

Maria Laura is the hatbox dedicated to the mother of the Pandolfini siblings and beloved grandmother of many grandchildren! Contains what is necessary to have an afternoon snack: our toasted Slices of Pan Brioche, organic honey from Apisticamente, English Breakfast Tea from Via del Tè, Bags of Prato Biscuits (Almonds, Dark Chocolate, Pistachios and Almonds) and other tasty treats

Ernesto, our special products could not be missing in the hatbox dedicated to Grandfather Ernesto: Glace cherry loaf, Mantovana and Brutti Buoni; and of course there are also Prato Biscuits and Vin Santo, as well as a Deseo specialities created by Francesco Pandolfini.

Adolfo, this essential and iconic box is dedicated to the person who tirelessly helped Grandfather Ernesto, by being Mr Fixit at the Biscuit factory. Contains a 500 g packet of Prato Biscuits and a bottle of Santa Cristina Antinori Vin Santo.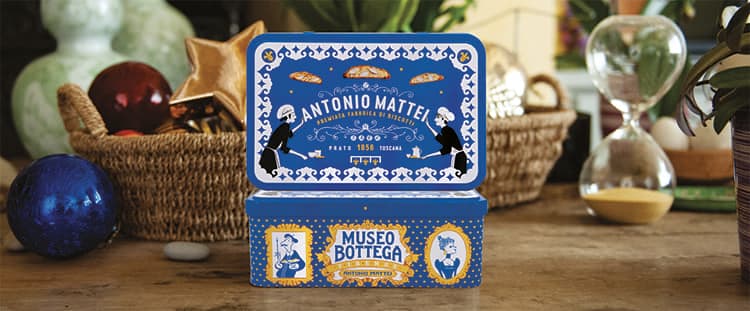 A thought for you!

Our Collectible Tin Boxes: Ilaria, Renato and Clara could be a perfect and non-trivial gift for the people you love. Once the biscuits are finished, the beautiful biscuit tin designed by Simone Massoni and Ilaria Falorsi remains, destined for multiple uses.

The Hat Boxes each contain a 200 g packet of Prato Biscuits. Choose one of our flavors; Almonds, Dark Chocolate, Pistachio and Almonds or Piedmont IGP Hazelnuts. The packaging is elegant and as for the tin, once the cookies are finished, it remains as an accessory for the home..

The Betty Soldi Special Edition is a truly versatile line, a perfect gift idea, the range consists of several bags and two placemats hand-drawn by the talented Florentine calligrapher, just add one of our Mattei products to make an exquisite present. Even one of our Specials or a 1 kg bag of Biscuits is a safe bet!

Here we have shared just a few tips, which we hope will inspire you! On our Online Shop you can find many other gift ideas suitable for any occasion.