All the flavors of Prato Biscuits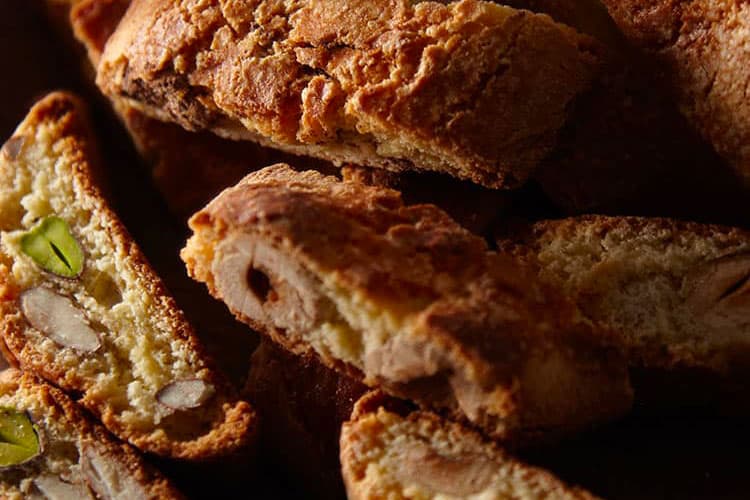 ...each to their own
Before his death in 1885, Antonio Mattei confided to his son Emilio his SECRET RECIPE for Prato Almond Biscuits. Emilio Mattei had no heirs so he sold the factory and the recipe to Egisto Ciampolini and Tommaso Pandolfini in 1904. Then it was Italia, Egisto's wife who revealed the secret to Ernesto Pandolfini (our grandfather), who kept it until 1961 when it was his turn to confide it to his son Paolo. Almost two centuries have passed since the foundation of the Mattei Factory, but Paolo's children - Francesco, Marcella, Elisabetta and Letizia - still continue to make Prato biscuits following the same ancient recipe.

Over the years, other varieties have been added to this, and we are going to tell you why...
In March 1919, as soon as the war was over, grandfather Ernesto Pandolfini wrote to aunt Italia about the new changes he wanted to make at the Mattei factory; he had great ideas to accomplish... and one of these was that he wanted to buy machinery to manufacture CHOCOLATE.
Precisely for this reason... and taking a starting point from his desire, it seemed natural for us to think of CHOCOLATE as the first alternative ingredient to almonds.
But not just any chocolate... of course: 85% DARK CHOCOLATE that "softens" the sweetness of our dough... and satisfies the tastes of our younger and older customers. Marcella was the first to promote this choice, perhaps because she is the sister with the sweetest tooth!

For the new Pistachio and Almond Biscuit it was perhaps simpler... to think of Pistachio, quite naturally, since our laboratory has always had various types of dried fruit. The idea was to add a slightly more aromatic but also more colorful ingredient to the classic biscuit, which enhances not only its pleasant taste, but also its appearance.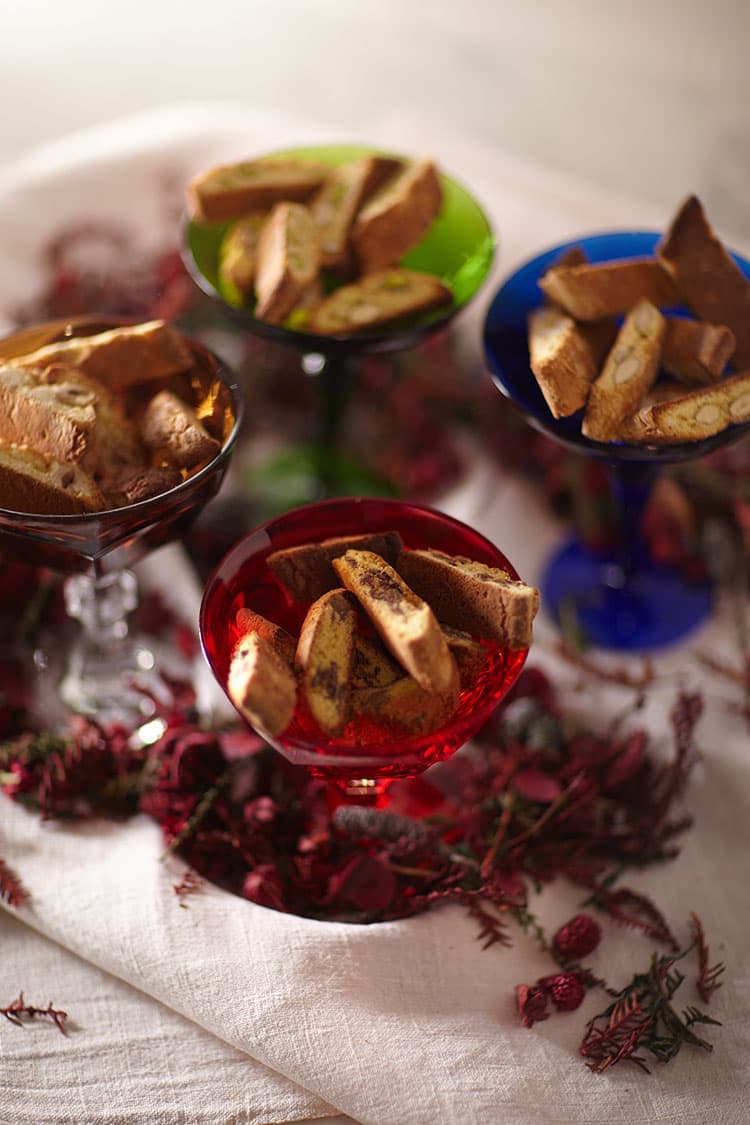 The common denominator of all our products is always the same: quality and the intent to improve.
At the Mattei biscuit factory there has always been a meticulous search for ingredients, it is Francesco who takes care of it personally, he is the one who talks to the suppliers, checks the ingredients and experiments with them with the "guys" in the laboratory. Almonds from Puglia and Spain, Chocolate from France, Pistachios from Sicily, Greece and Turkey, there are no geographical limits that affect our choice of ingredients. Even though... we prefer to give priority to our national territory and use Italian ingredients.

And that's what happened with HAZELNUT, the ingredient of our latest biscuit: did you know that this dried fruit has been grown in Italy since ancient times and that our country is the largest producer in Europe? There are many regions throughout the country that produce HAZELNUTS and are all of excellent quality, we were really spoiled for choice, but then it was Elisabetta who decided on the Piedmont IGP Hazelnut. Its crunchy texture, aroma, full taste and sweetness enhance the flavor of our dough and the combination is amazing! Try it and see!

The blue bag, the image that identifies the Mattei company, is the unique packaging for all our different types of Prato biscuits, differentiated by small colored boxes and accompanied by special descriptions for each flavour on the back.

All flavors are available, in different packaging, in our SHOP ONLINE.