The story of "Father's bread" told by Elisabetta Pandolfini.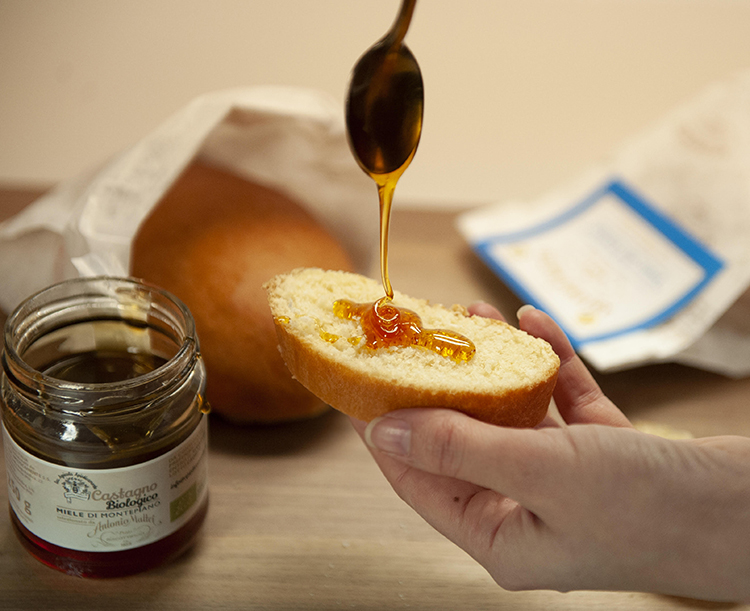 The Biscottificio laboratory represents, for us Pandolfini brothers, the house, a trunk of memories that accompanies our days. The scents, the gestures of the workmanship, are a real cuddle for us who have grown up in the midst of sweetness since we were children!

When we arrive at the Biscottificio early in the morning and feel the scent of the Pan Brioche Loaf just baked, it seems to have entered the time machine and for a moment, the mind does a somersault back in time and we seem to hear the steps of our father, when - returning from work - he brought home the Pan Brioche Loaf, which for this reason we have always called "Father's bread".

Every morning, the fresh slices of "father's Bread" were our breakfast: mum prepared them carefully, during the week with homemade jams and on Sunday with fresh cream made with the milk of the cows of the neighboring farmer...
What beautiful memories and what a flavor!
Imagine that it is still the same! We can really say in this case: churning out memories!

Happy birthday to all the fathers!
You too may try to celebrate father's day in our way :)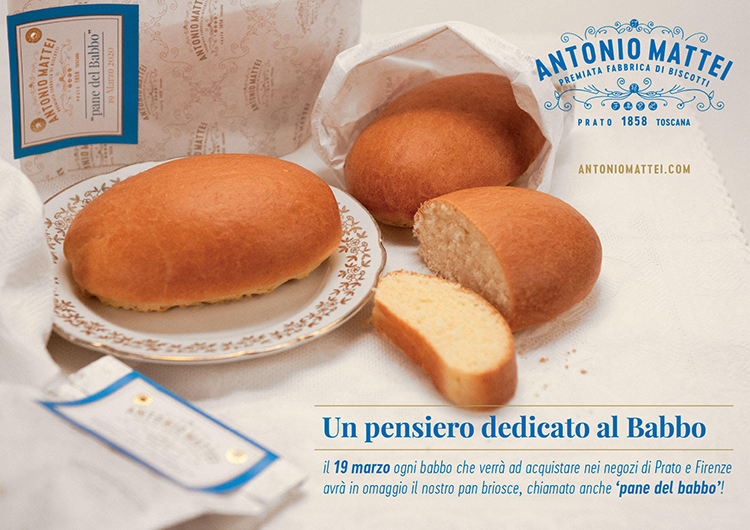 With the "pane del Babbo" - which can be found fresh in the Prato shop and by reservation also in Florence shop – we made the Toasted Brioche Sliced.
After a slow double leavening process, the still hot strands are sliced ​​by hand, and the slices are toasted after resting for 24 hours.

Today the Toasted Brioche Sliced are available in three variants: Classic, Whole Wheat and Sugar Free Recipe. The ingredients are simple and genuine: flour, butter, eggs, sugar, yeast, a pinch of sea salt.