Brioche Bread Mixture
The basic dough for our Toasted Brioche Slices, and much more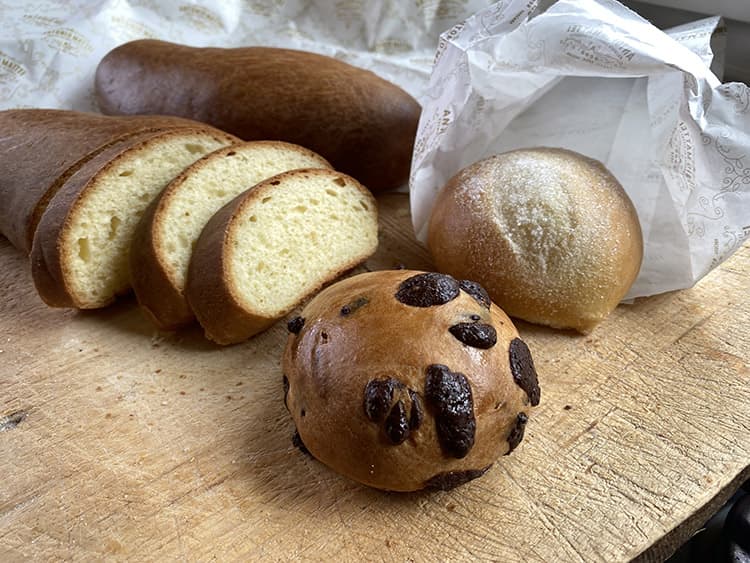 We asked Maurino - one of our production managers - to tell us about how to make the Brioche Bread Mixture, the basic dough for our toasted brioche slices and much more...

The Brioche bread mixture produced by the Antonio Mattei Biscuit Factory is the basic dough for the Toasted Brioche Slices, the morning brioches, and the Loaf with Candied Cherries.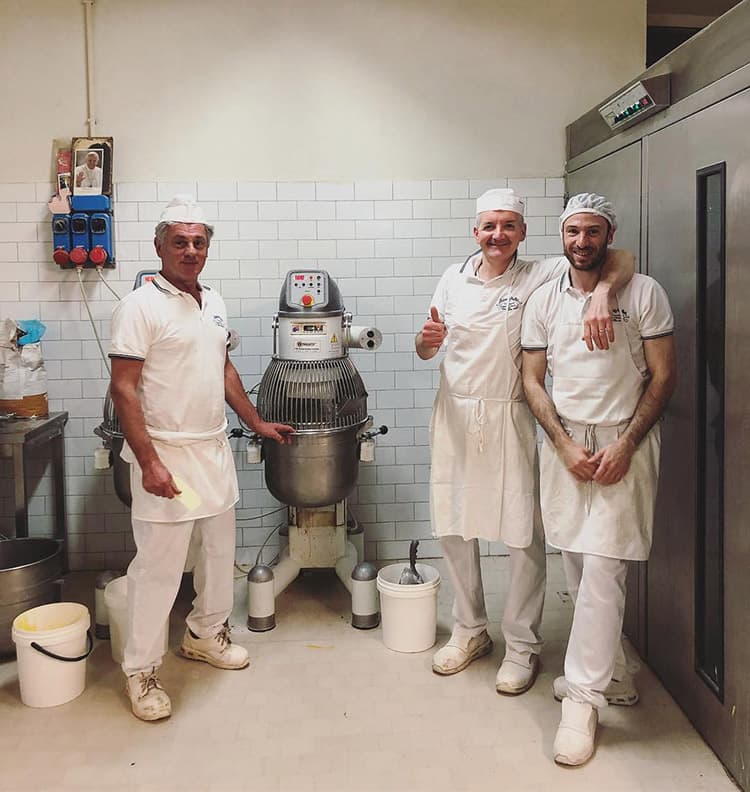 Every day, once the biscuit and mantovana production work is finished, Maurino starts preparing the yeasts for the next day. First of all, he prepares the ingredients, then kneads them in this order: flour, eggs, sugar, salt, fresh yeast and water, to which he then adds the butter (already soft). Everything is mixed very well and for a long time; then it is placed in tall containers with lids to let it rise (about 15 hours). The next morning, around 5.30, Maurino, Marco and Beppe work the dough; one part is used to make various types of morning brioches: buns, brioches with dark chocolate drops and simple brioche balls, another part is used to make the brioches from which our toasted brioche slices are made. Finally, the remaining dough, once rolled out, is used to make the pastry for the Candied Cherry Loaf.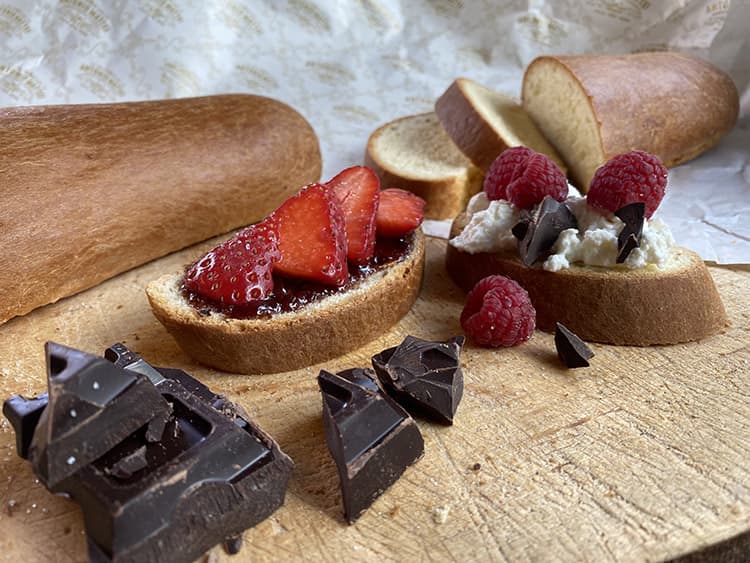 At this point, both the breakfast croissants and the various other 'strings' of brioche bread are placed on their respective trays and left to rise (2 hours), they are then coated in egg and put in the oven for about 30 minutes; when cooked, their paths separate, the trolley with the trays of morning brioches is taken to the "shop", so that our early risers can find them still warm in our display cabinet; the brioche breads on the other hand are cooled and then cut into slices and left to dry to be toasted the next day, in order to obtain the golden colour and the typical crumbly and light consistency. !
The detail that makes the consistency of these slices even tastier and pleasant is the thickness of about 1 and a half cm. Ideal to be eaten on their own for breakfast, they are also excellent with tea, which enhances their fragrance, or in combination with honey, jams or spreadable chocolate.'Savoury' combinations are also recommended: with fresh tomatoes, oil and basil in summer, but also with spreadable cheeses and sweet ham or salmon... all year round!.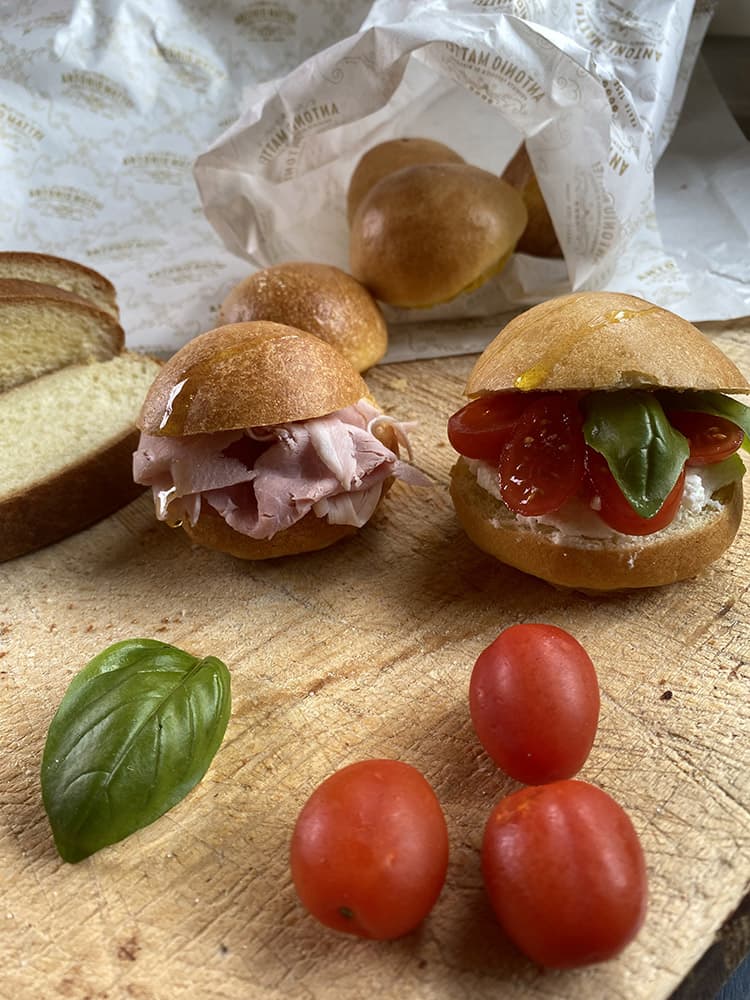 And finally... for some customers who love fresh (not toasted) brioches, they are baked every day and sold in our shops in Prato and Florence.

We invite you to try both our savoury and sweet versions.