About Antonio Mattei's Gift Boxes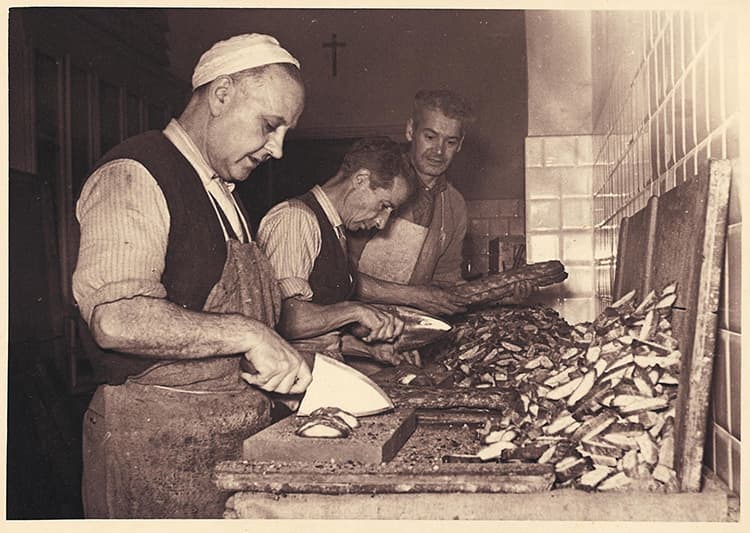 This year we have chosen a name for each of our Gift Packages, names that are dear and important to us. You may recognize yourself in some of them, also you may find your tastes in the products or simply (and we hope so) that they will arouse your desire to try something new: a new taste, a new combination, a new flavor.
Paolina, Beniamino, Maria, Marco, Filippo, Lorenzo, Renato, Adolfo, Clara each name corresponds to a gift box: names that belong to members of our family, our history, the history of our biscuit factory. Many of these people have given us their affection and support, others have dedicated their time and patience and others are great examples to emulate and finally some of them have dedicated their hard-working life to this company and have contributed to the spread of "the smell, the taste", the history.
To honor them, we have chosen a gift box that can "represent" each of them, symbolically enclosing the goodness they left us.
Tommaso Pandolfini (the progenitor) and his partner Egisto Ciampolini became owners of the biscuit factory in 1904, buying it from Antonio Mattei's son. The story of our family begins here: when a Florentine and a Pratese gave life to something GOOD.
We could tell you how the tireless Alfonso and Alberto dedicated themselves to cutting biscuits - rigorously by hand until the end of the 1950s... so it goes without saying that the packages dedicated to them are full of biscuits: the classic almond biscuits, well known and loved by both of them, (of which they baked and cut countless loaves) and those created in recent decades (because we imagine they would have liked them too).

All our Gift Boxes are visible HERE

Italia or when Aunt Italia, a clever and very thrifty woman, she came up with the recipe for the Brutti Buoni using the egg whites that were left over from other baked products in order not to throw them away. This is the reason why the "Italia" gift box contains a bag of this specialty which is still baked daily at the Mattei biscuit factory.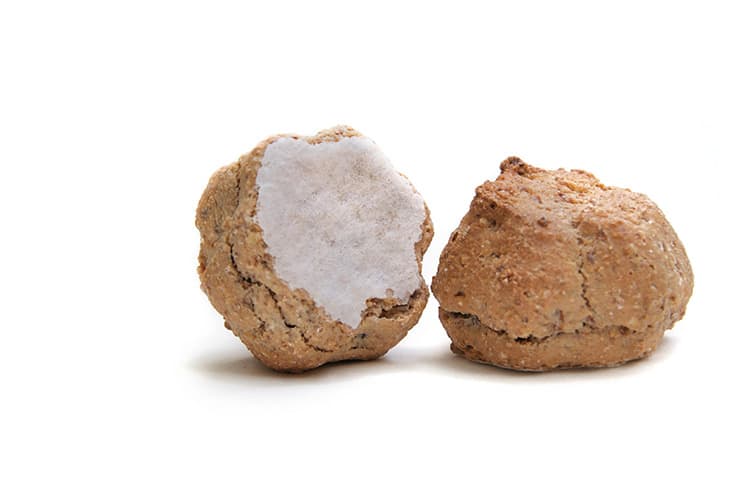 On the other hand in the box dedicated to Ernesto Pandolfini, - strictly a Handbox obviously - the Candied Filone had to be included, (which he created after 1920) a sheet of crusty bread with a drizzle of jam and candied cherries, which is then rolled and garnished with almonds and dusted with icing sugar. Among the more classic products which complete the pack we wanted to add a box of shortbread, given his passion for butter biscuits which he introduced for a period in the Mattei production.
Paolo Pandolfini and Renzo Guarducci: the first methodical and thoughtful, the latter operational and sporty, the two cousins ​​worked side by side from 1961 until the end of the 1980s. In the packages chosen for them we put what they loved most, biscuits and classic products, Mantovana, Candied Filone and Antinori vinsanto of course.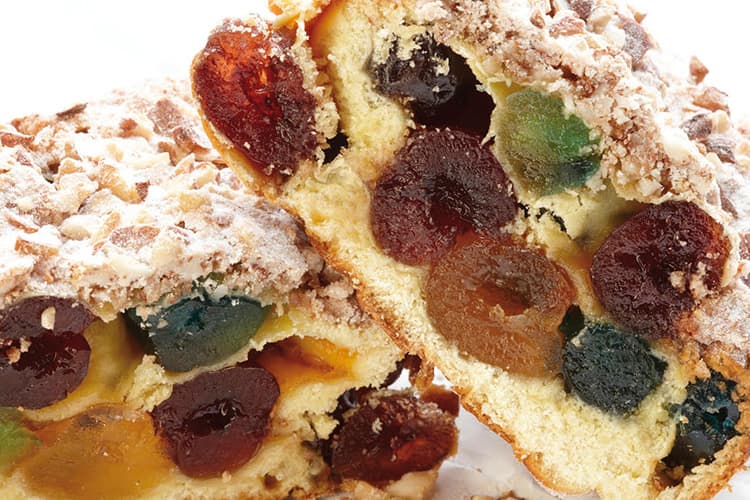 Mauro Barzagli has been working at the Biscottificio since 1971 and has seen all sorts! It really has to be said. The package that bears his name is just like him, straightforward and substantial! Contains 1 kg of biscuits and a bottle of Vinsanto, and is also the simplest and most practical to make. Pietro, dedicated to Pietro Padovani, who was a lover of traditions and from Prato just like his friend Paolo Pandolfini. It is a small bandbox originating from the collaboration with the Padovani company, this is where we suggest the combination of classic almond biscuits with coffee. To try without a doubt!
See the Gift Boxes Here
Adele, a thoughtful and loving grandmother, in her pantry (as well as in her gift box) there was always a tin box with biscuits and homemade jam to offer to all her grandchildren. Classic toasted bread slices are also in the special bandbox dedicated to her daughter Maria Laura (mother of the current owners), which are still present on her breakfast table today.
Gisella Guarducci (Ernesto's wife) and Maria Paola Pandolfini (Paolo's sister): one is a simple and moral mother, the other a cheeky and spendthrift daughter; the packages that remind us of them are like this, even though, after all similar in content.
Francesco Pandolfini started kneading dough when he was only a boy, even if at the time he still didn't think he wanted to be a biscuit maker, over time he changed his mind: the small bandbox dedicated to him is full of Mattei biscuits and the new Deseo which he himself devised.
Marcella and Elisabetta, a curiosity: the two Pandolfini sisters were born on the same day two years apart, for this reason they were both given large bandboxes, both contain all the biscuits flavors and also include other products and gadgets; can you guess which one is the most "complicated"?
Many other names belong to the present life making it colorful and rich: children, grandchildren, cousins.
We would like you to love and appreciate them too their content; in this way you will give those names a new memory, undoubtedly sweeter!